In case you haven't noticed, I love this game. Mine was destroyed in a basement flood in the late 70's.
I had a chance to buy another one at a flea market for $20.00, but I waffled about getting it and it was
gone when I got back. Then I discovered how much they cost on Ebay. Grrrrr.
My original intention was to make this:
But I lacked the computer skills to do it. I've been working on it off an on for awhile. Last month, I FINALLY got all the reference photos for it. But as I was working on the 2.0 version, I really really wanted to play it again. This urge kept nagging me until last night, I had to do this: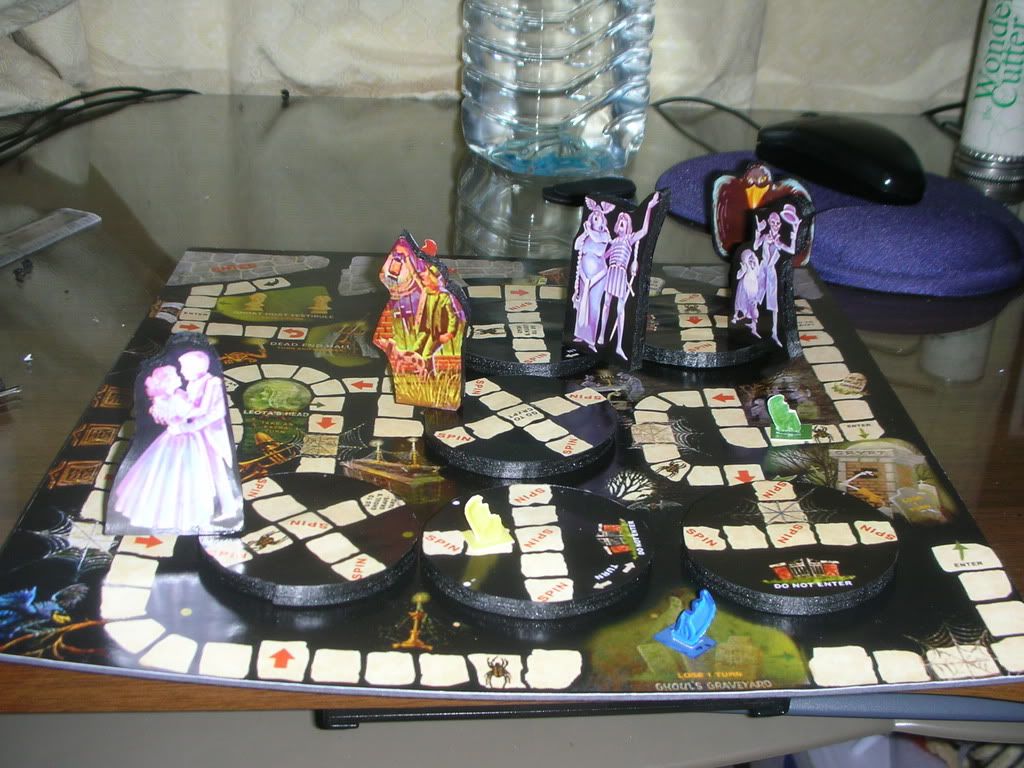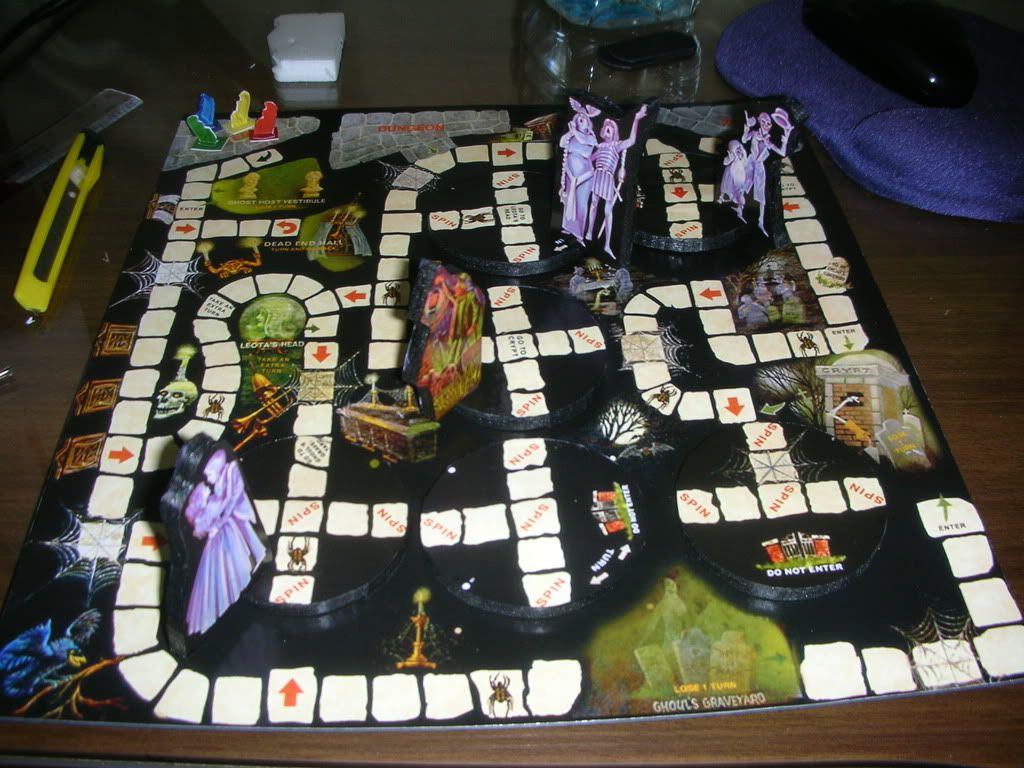 It actually spins, but I have to turn each one manually.
Now excuse me while I go play
with
by myself!