After spending 38 hours last semester painting my own stretch portrait of Lillian Gracey, I've decided the next step is the costume. I will be attending MNSSHP with my family (my fiance will be attending as the Man on the Powder Keg) and today I happened upon a BEAUTIFUL brocade that I feel might be appropriate for the skirt. Now, I was planning on making this dress as period specific as possible with a few additions that aren't featured in the portrait - little things like piping between the bodice and skirt, fully line the capelet, things to make this a finished garment instead of a costumey costume. I have seen some fantastic versions of the costume using printed floral fabric on the skirt to give it a finished look, and while the flowers can be hand painted well, I thought that this brocade could be a really nice, professional-esque substitute: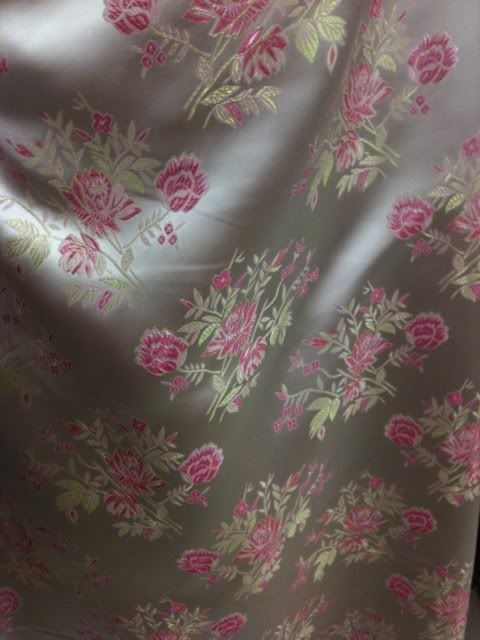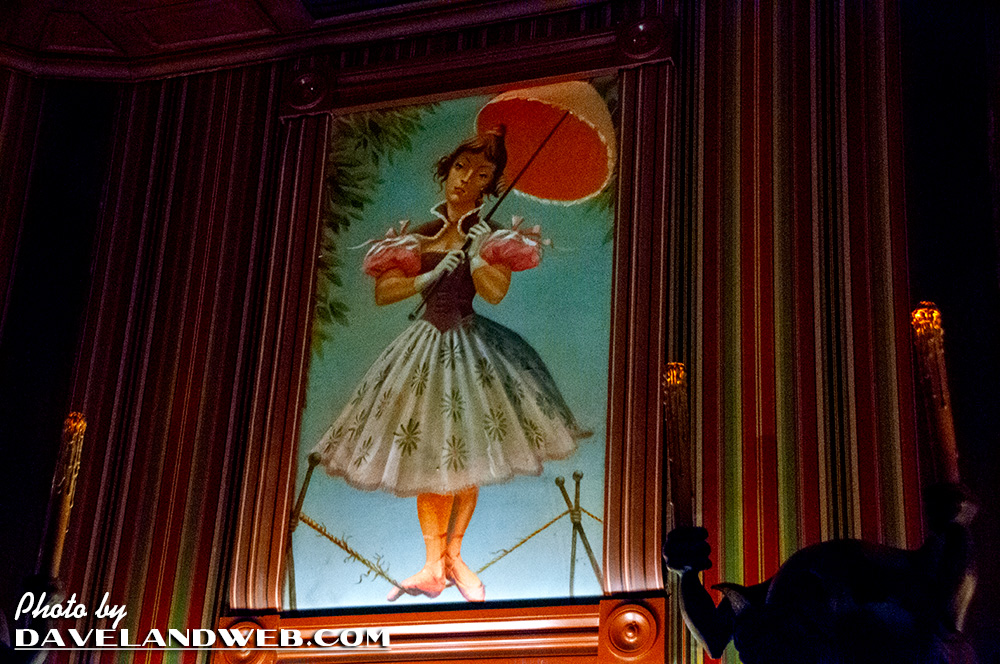 The flower bunches are evenly spaced like the ones in the painting with a primarily pink center surrounded by minty leaves. The satin is a muted white (not super bright, good for photos - not to mention sitting all over a theme park in WHITE white seemed a little dangerous for something I'm going to want to treasure). I have tried all sorts of paint and ink on varieties of fabric, but noting really gave me the polished, period garment look I was going for. Fellow fanatics, will this make an acceptable substitute? I justify this choice by thinking of the beautiful textures and patterns used for the Princesses not seen in the original animation - a pretty VERSION, unique to the walk-around character.
Thanks for the feedback!