Apart from getting engaged in front of the Castle last Christmas, this was the best Disney night of my life!! I was feeling a little bummed that no one recognized my costume (I was getting a lot of "Charlotte!!" and "Random Southern Belle" until I got to the Mansion. As we were filing into the post-stretch room queue, the cast members began to curtsey and welcome me home! How fabulous! One even pulled me aside to reprimand me for leaving my portrait. "If you aren't there, we don't know which wall is the door!!" I could have died. Or re-died. Anyway, here are some photos, as promised.
On a non-Mansion note, while I was waiting in line to meet my favorite princesses, Gaston KICKED IN THE DOOR to heckle my fiance who was dresses like him. Disney magic was EVERYWHERE!!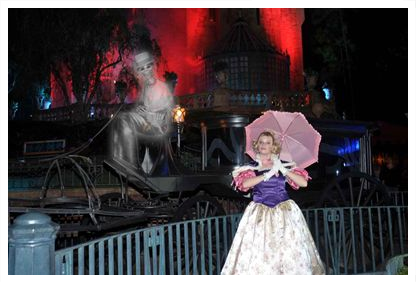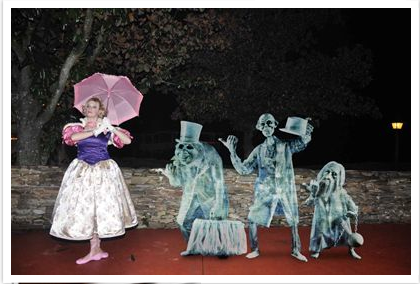 Thanks, hope everyone had a Happy Halloween!!